Got our second Catholic name, nicenice ?
Calista Evangelista
Adeline Evangeline
Eunice Evangelice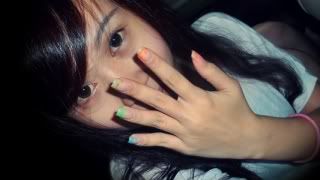 This morning, Sister & I got woke up by Little Sister for breakfast at Long John !
Then all the way, Daddy wants us to accompany him around.
We went to visit ahma, pass things to her, pass things to cousins, fetch Mummy, fetch Little Sister then go for lunch at Din Tai Fung again..damn full, Koi milk tea, Yami Yogurt..
Always at Bishan, all these..never fails.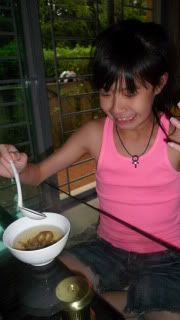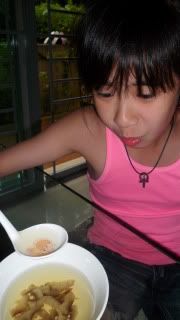 Mummy ask we all to drink this often, and all of us don't know whats that.
And she bought so much, like 500dollars of them.
Taste so yucky lehhh, then Little Sister say it's like Fungi ?
Hahahaha, Fungi !